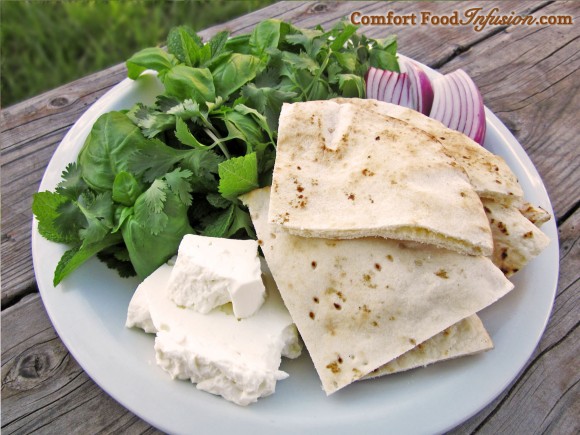 This is a wonderful appetizer. In Farsi, it's called 'sabzi khordan', and if you have ever eaten at a Mediterranean or Persian restaurant, you may have had this served to you before your meal. Mexican restaurants serve chips and salsa. Japanese restaurants serve edamame. This is the Persian version of a stomach opener, or palate preparer or…. why are appetizers served, after all? Anybody care to discuss in the comments? Anyway, this makes a perfect snack or even a main meal. You can serve any greens or herbs that you wish. You can serve it with tarragon, parsley, radishes, green onion, yellow onion, no onion, pancakes… just checking if you're still awake. You may have stayed up too late, like I did, last night.
Check out the super simple meal prep, and recipe below.↓
The weeds mint growing through our fence, from our neighbor's yard,
inspired this post.↓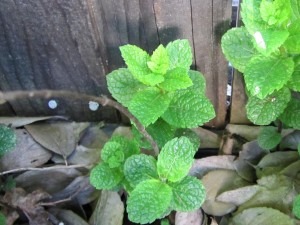 …..Further inspiration came from some items at Trader Joe's. (I bought a live basil plant there also, but I beheaded most of its branches,
so it's not so pretty right now).↓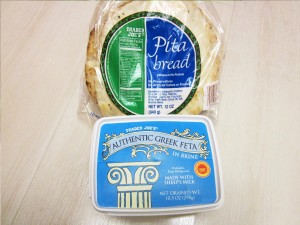 The best way to clean greens is to use
a salad spinner.↓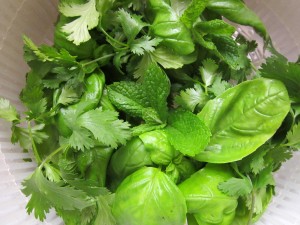 While taking pics, I had to grab a bite.↓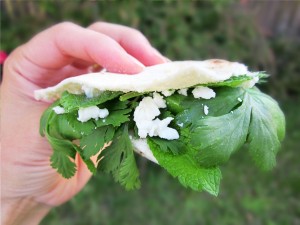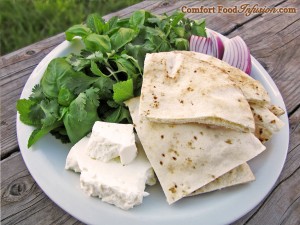 Greens and Feta with Pita
A great appetizer, side dish, or even main dish, full of healthy greens.
Ingredients
Ingredients
4-6

cups

fresh herbs or greens*

such as cilantro, basil and mint

1

red onion

cut into big chunks*

5

oz.

feta cheese

6

pitas

cut into halves or quarters
Instructions
Directions
Select whole leaves of whichever greens or herbs you use. Wash them well and dry. I use a salad spinner to dry my greens.

On a large plate, pile all the greens. Place feta cheese in the corner of the plate, and serve with pita bread. (You can warm the pita in the oven or toaster, if desired... wrap in a towel to keep them warm).

Done!
Notes
*Other greens you can use with this are: parsley, tarragon, dill, spinach, radish leaves, etc. Furthermore, you can use green onion, yellow onion, radishes, etc.